Fall Asleep Easily With Special
Aroma, Soothing Sound And Light
Aroma with natural herbal ingredients, wavelengths that red light produced to raise secretion of melatonin and dedicate patented music will adapt to your personal body clock and positively impact your sleeping conditions. That way, Sleepace Aroma Sleep Light helps you fall asleep easily. After you fall asleep, the aroma, light and music would stop automatically.
Track Your Sleep Data
Sleepace App can track your sleep cycle and body movement. The data generated from the Sleepace App provides comprehensive sleep analysis and scores your sleep quality. Individual sleep reports will be provided with scientific evaluation, tips and suggestions to improve your quality of sleep.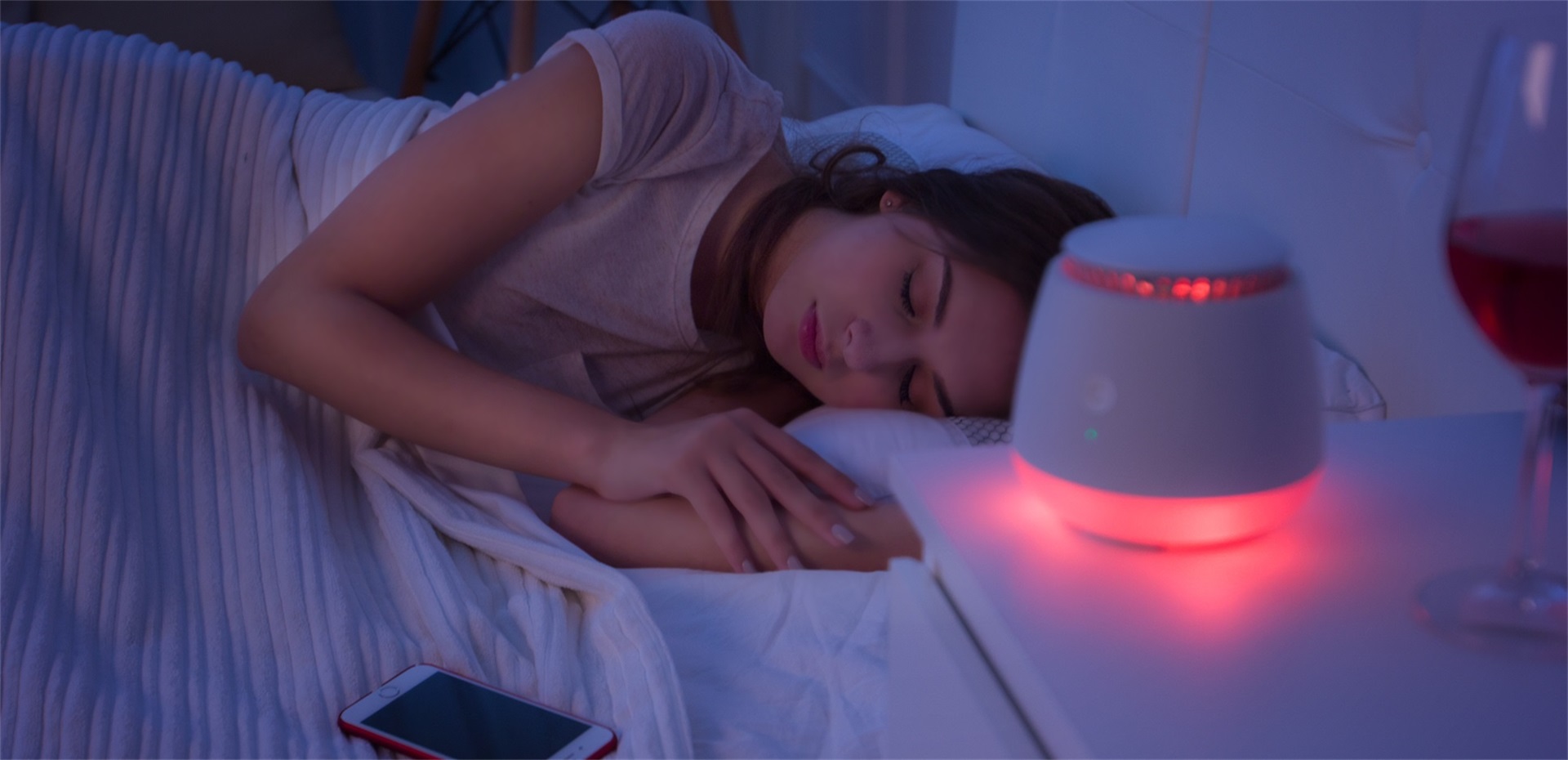 Wake You Up With Smart Alarm
Smart alarm, patented natural wake up music, together with soothing light will wake you up naturally at the lightest status of your sleep cycle. Being awoken from light sleep vs. deep sleep leaves you feeling more refreshed.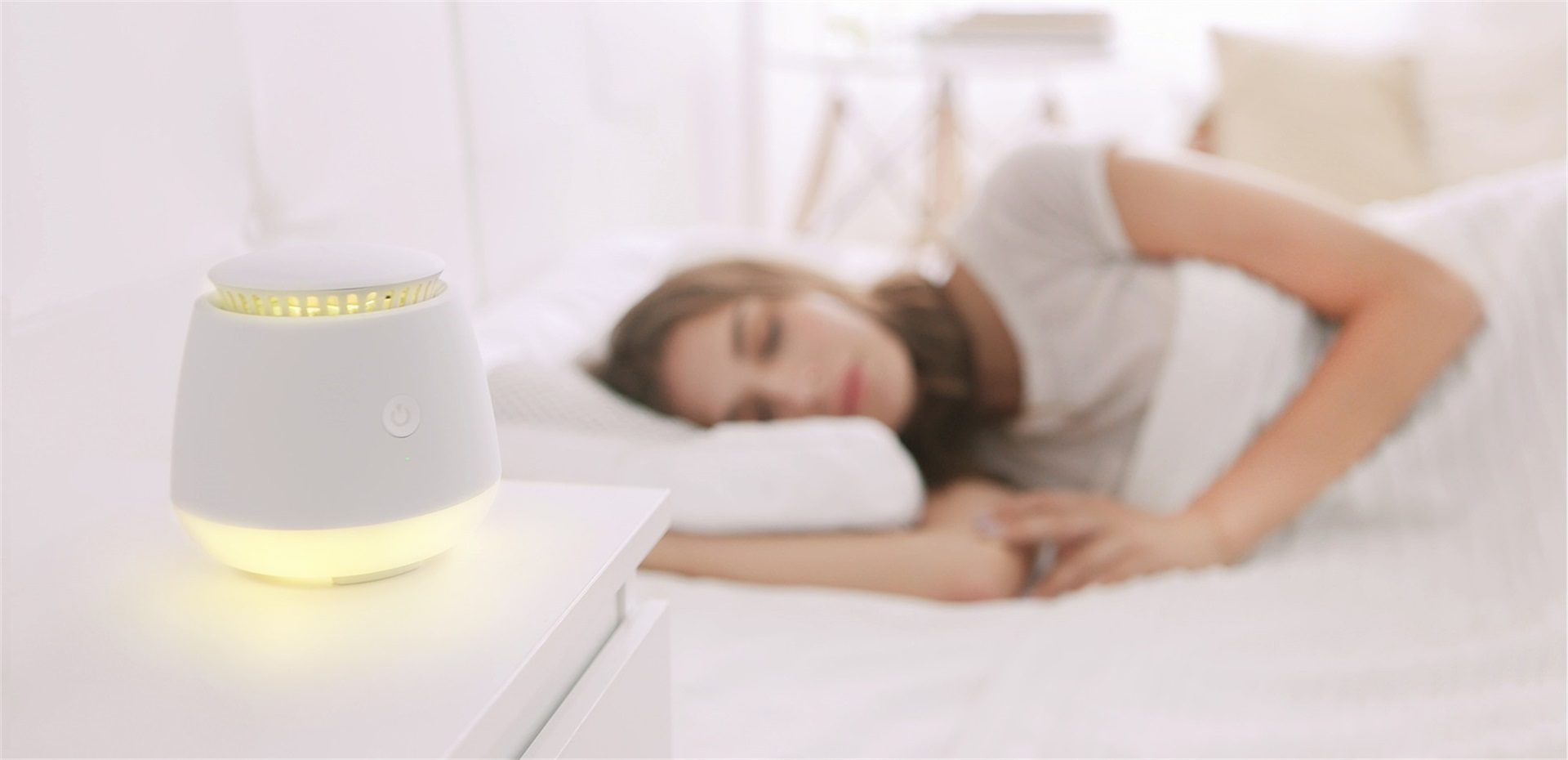 Enjoy A Relaxing
Life Freely
A packet of solid aroma can be used for about 30 days, which is very convenient without worrying about adding or changing water compared to the traditional aroma diffuser. Moreover, it can prevent causing moisture problem which might do harm to your house so you can enjoy relaxing freely.